"Learn to program and program to learn."
Activities
We are organising several activities to promote computer science in education. The variety of offered activities makes our association the leader in Belgium in the field of computer science education. Our association is also recognised internationally, where we are the representative for Belgium in different communities of educators. Our activities are aimed at pupils in primary and secondary schools, as well as for higher education students, teachers and the public at large.
Bebras Belgium
The Bebras contest consists in solving problems related to computer science concepts, in a way which is fun and adapted to the age of its participants. It is dedicated to primary and secondary school pupils, and has two stages, the second one being open to everyone. Our association is the official representative of Belgium to the international Bebras community.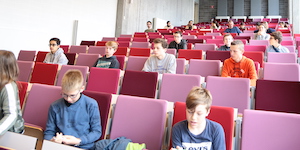 Training
Trainings are organised on a regular basis by our association, on technological topics directly related to computer science or on topics revolving around this world. They are targeted to youngest as well as to adults, any person willing to enrich his/her knowledge being welcome. Trainings are either taking place by a partner, or directly in a school, for their students and teachers.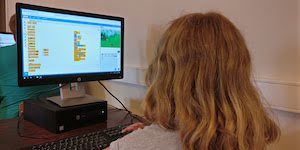 IT in Teaching Award
The IT in Teaching Award is an annual award to reward primary and secondary school teachers. Our association wants to highlight the best initiatives or pedagogical projects, developed in Belgian schools, which are using or teaching computer science or, more generally, information and communication technologies (ICT), in an original way and with a strong impact.