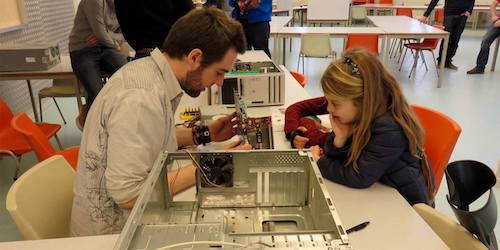 A girl is discovering the internal parts of a computer and got the opportunity to assemble one during the Computer Science Day 2015.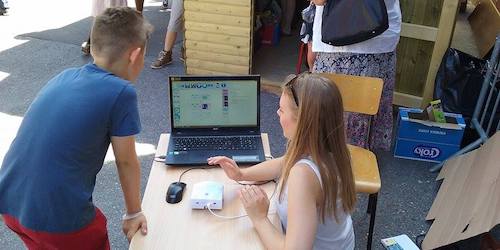 Children are discovering the Thymio robot and got the opportunity to learn how to program it and then to directly test it during a school fair.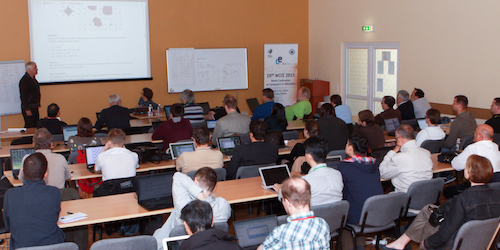 The Belgian representative to the Bebras community is attending the annual International Task Workshop 2012 to create new questions for the Bebras contest.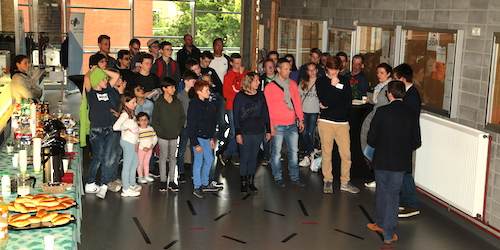 All participants of the Computer Science Day 2019 are gathered for a demonstration of how to order people by size thanks to a sorting network.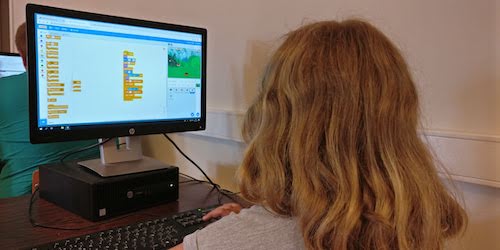 An 11-year-old girl is discovering Scratch programming during the technology trainings, and she is already making her first game:
"Catch the watermelons!"
.